FAQs
SHIPPING:
Orders are shipped 5-7 business days after placing the order. This means I have up to 7 business days to process and package your items and then your order will be shipped. Once the item is shipped you will receive an email confirmation with your tracking number. Orders typically arrive within 3-5 business days of being shipped.
​I only ship on business days (M-F) and my shipping timeframe does not include weekends. I have a life outside this business and I very much enjoy my time off :)
​Please wait until after the full 7 business days before contacting me regarding the status of your order.
PREORDERS:
Preordering is the purchase of an item before it is available (ready to ship), with the understanding that it will be shipped later. I often make preorders for apparel items that have sold out quickly. My apparel is professionally screen-printed and takes at least two weeks to be completed. Preorders typically ship 2-3 weeks after an order is placed.
LOST PACKAGES:
If your tracking information says that your package was delivered but it has not arrived please wait a few days, sometimes the USPS system is incorrect.
​If your package never arrives please contact USPS as I have no control over the package once it is in USPS hands.
INVALID ADDRESS:
If I try to purchase your shipping label and it registers as an invalid address I will contact you and your order will not be shipped until I receive a valid address. 
If your order is shipped back to me due to an invalid address you are responsible for covering the cost to reship the item to your correct address.
RETURNS:
I currently no longer accept returns. If there is a problem with your order please contact me at hello@devsdoodlesco.com and I will try to help as best I can!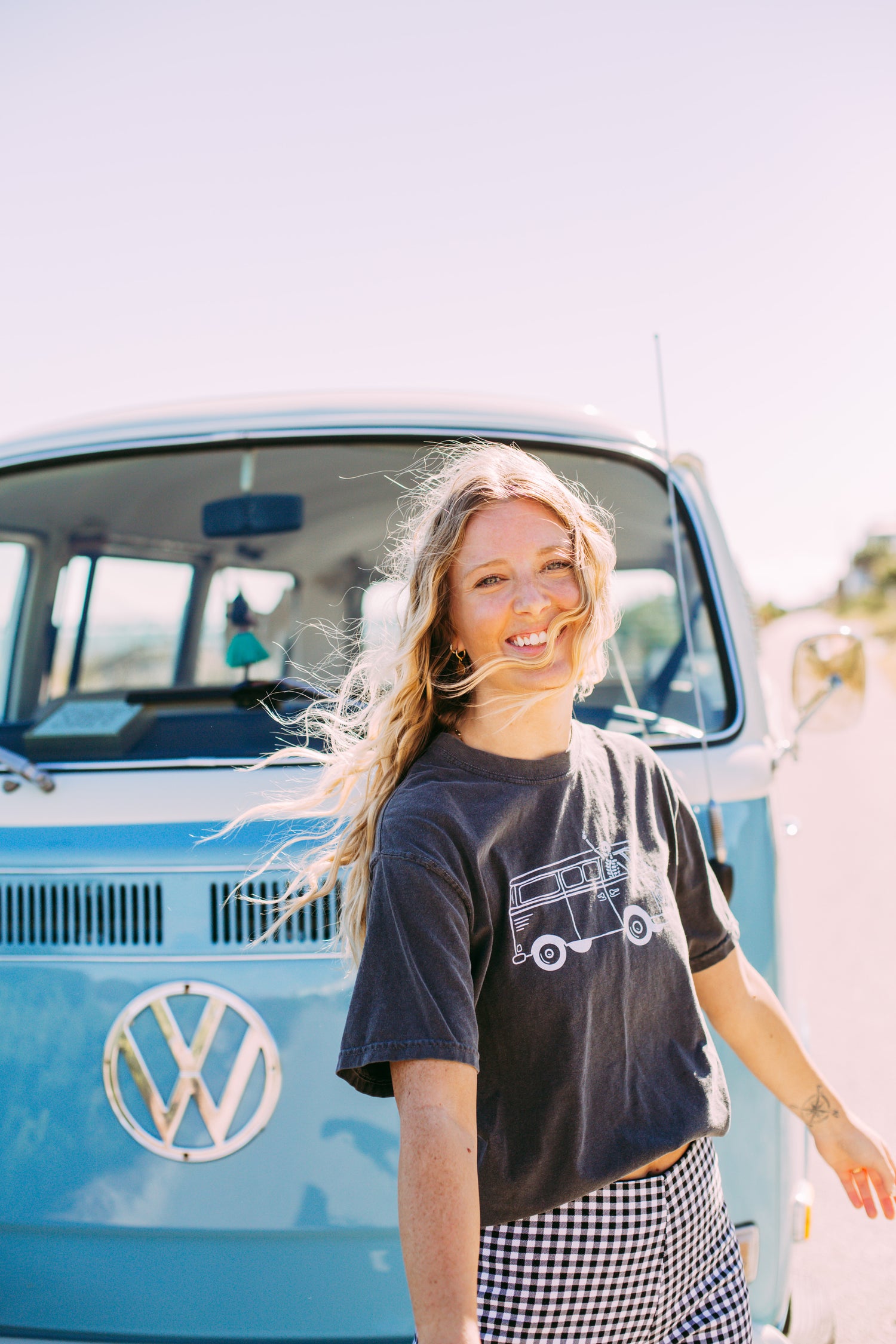 I'm Devin,
the Dev behind Dev's Doodles! I've always had a passion for art & creativity so when I wasn't finding happiness in the career I had chosen after college I decided to take the leap and pursue art.
2 years and many iced coffees later I was able turn my passion for creating into my full time job!
I live on the coast of North Carolina and have fully committed to the beach lifestyle. Most days you'll find me working from my retro insprired home office with a Dunkin iced coffee near by and my dog Winston (yes, like from New Girl) at my feet.
When I'm not working you can find me at the beach with my husband, at the nearest thrift shop or doodling on my ipad at a cute coffee shop.
Thanks for being here, it means the world to me.